Nazaré: I've been there, have you?
Published: 11/8/2023 | Modified: 11/13/2023
Adventure on the first swell of November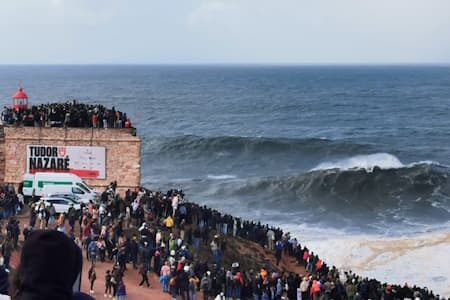 We alerted well in advance for the big swells at the start of November, on nazarewaves.com and in the new email alerts. The most notable day was Sunday, November 5th, so we prepared thoroughly to watch the show from the front row. We arrived early at Nazaré and, even then, the traffic was already congested, and the competition for parking was fierce. We left the car more than 1 km away from the lighthouse and there we went on foot with some "survival" equipment: raincoats, several layers of clothing, towel, food, water. We started to use the kit in the middle of the walk, with the rain showing no mercy.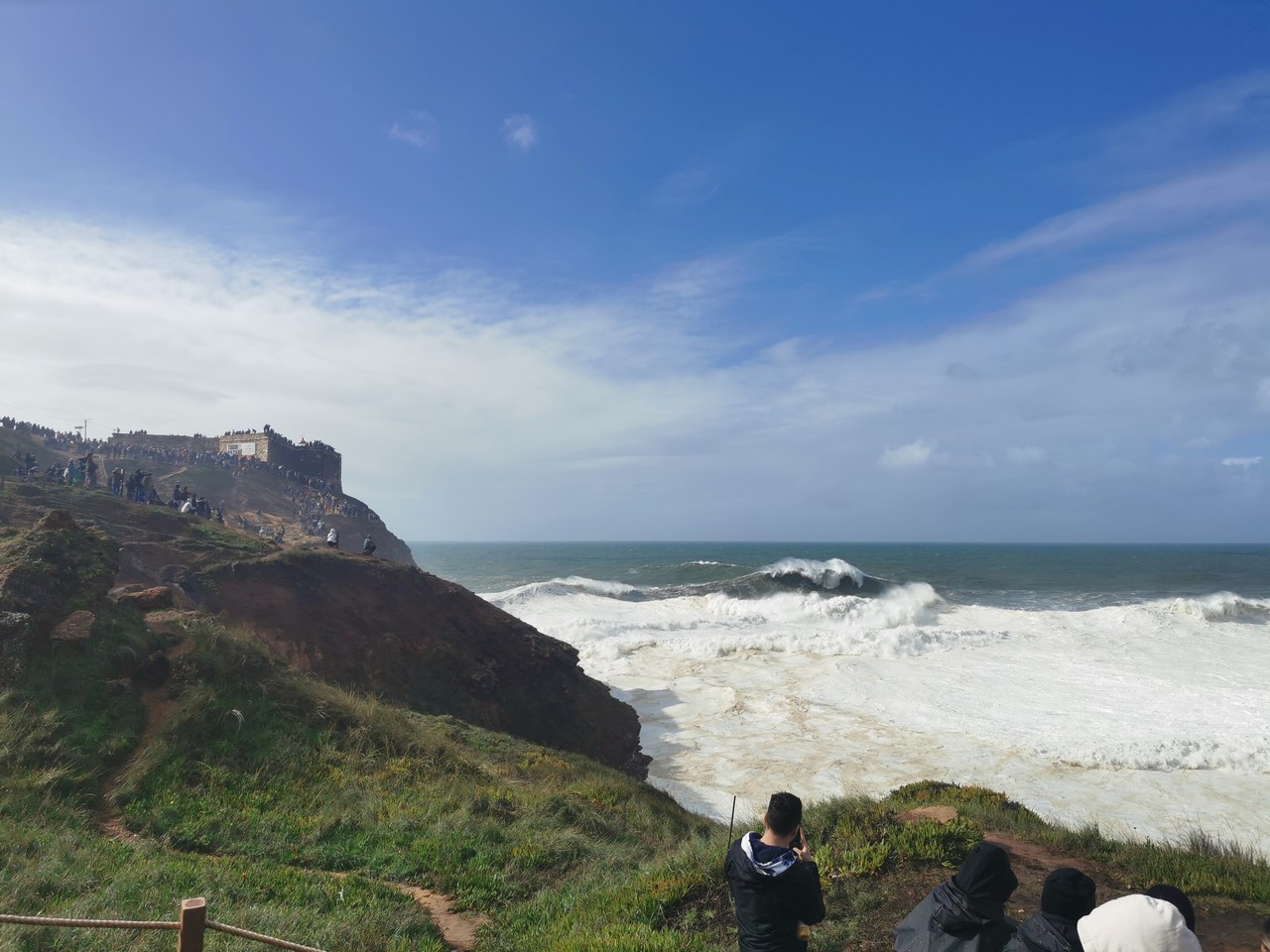 From a distance, the big waves and a huge crowd could already be seen, composing an impressive landscape. Although the swell was extreme and there were giant waves, with some impressive sets to see, the sea was very rough and uncertain, with bad conditions for surfing. Thus, there were few surfers and jet skis in the water, and when they finally caught waves, the crowd roared with applause.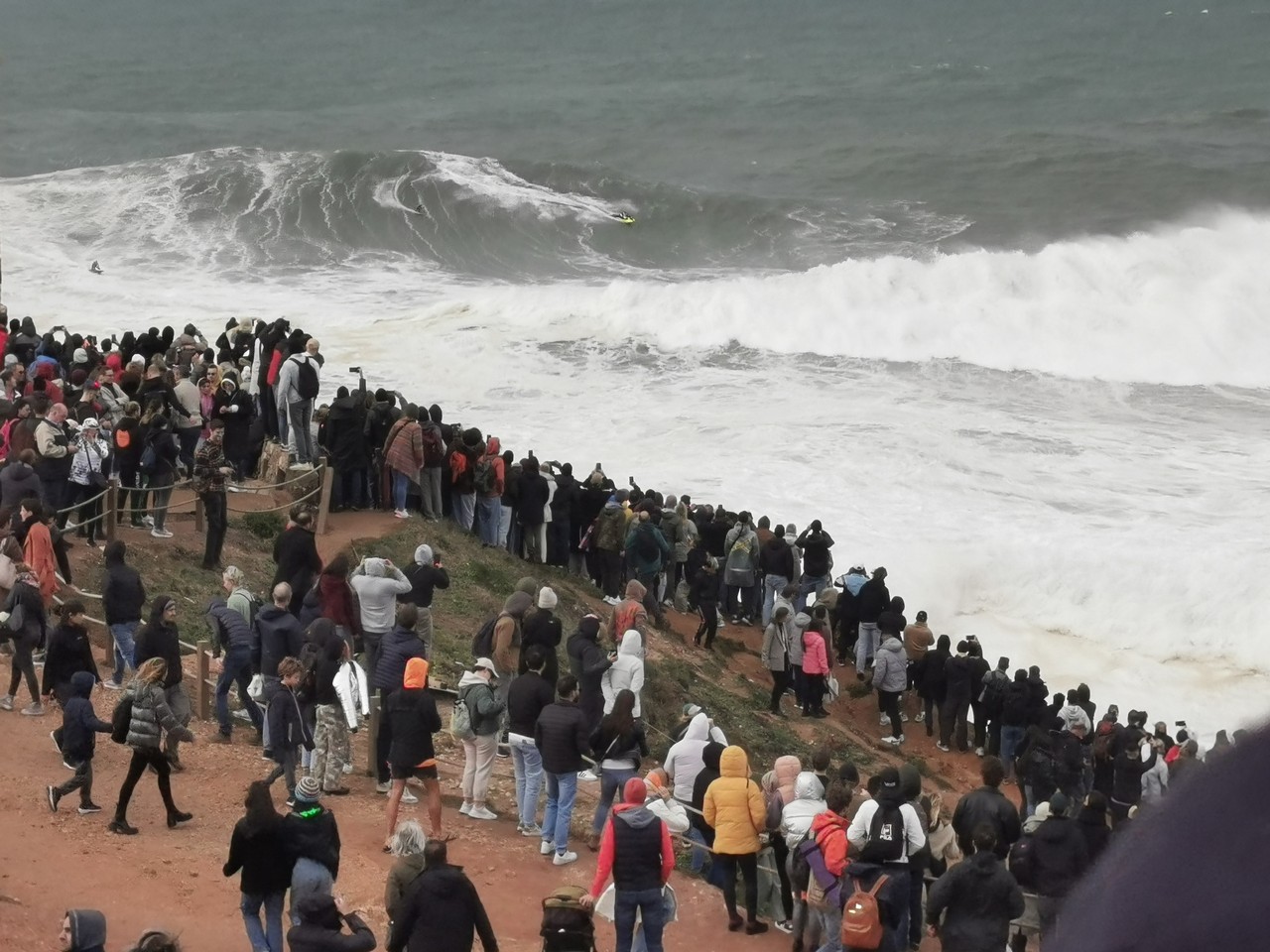 Throughout the day, we experienced all four seasons with various repetitions, from gusts of wind and cutting rain to a beautiful winter sun, which even allowed for a nap on the slope :) The crowd moving around the area resembled the exit of major festivals and occupied the entire road leading to the lighthouse – which had a considerable queue for entry.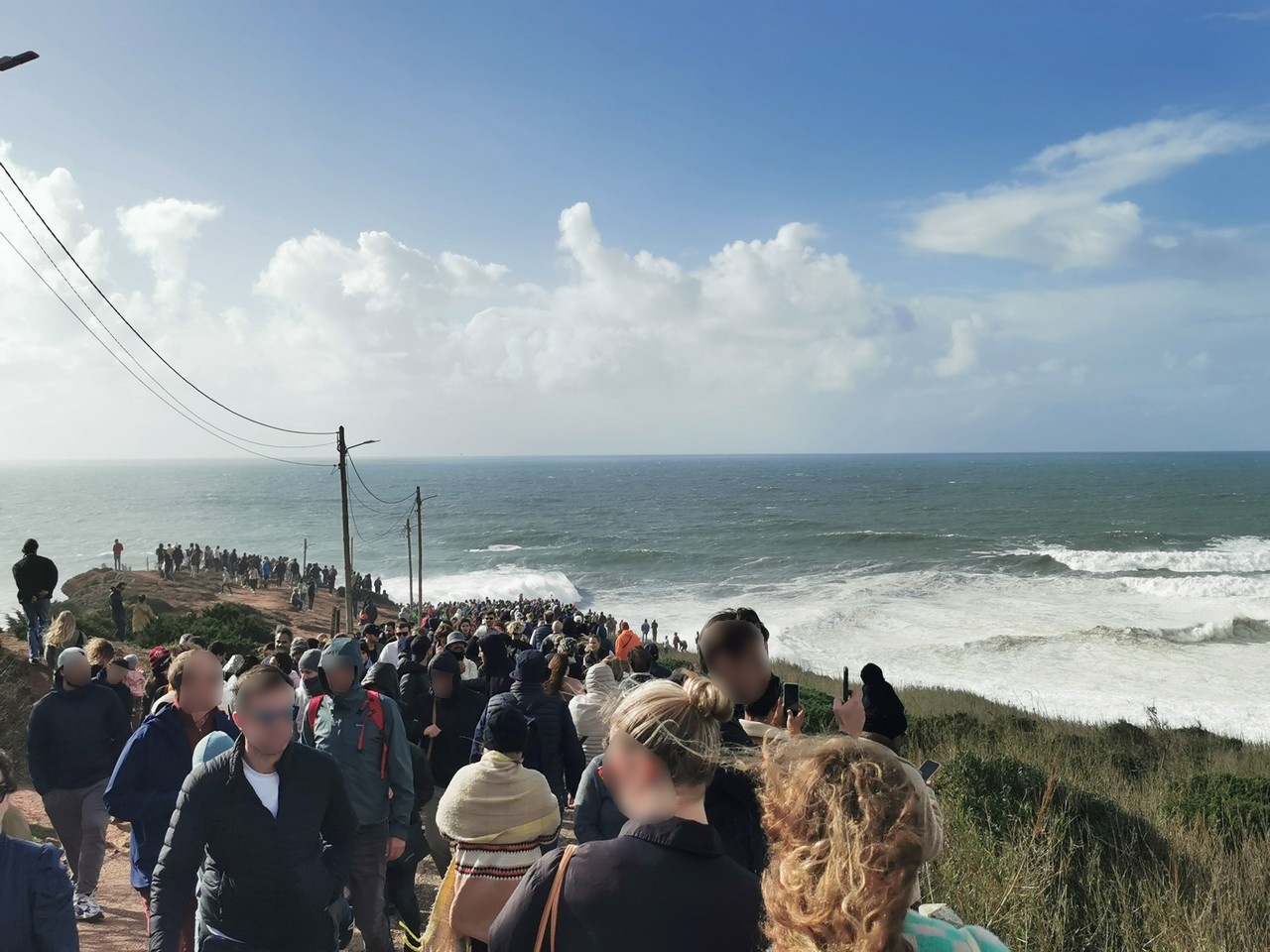 It was easy to tell that most of the people were not Portuguese; there were tourists from all over the world and many all-terrain babies. This swell promised in terms of potential, but it did not have all the necessary conditions to surf the biggest wave ever, with a reprimand for the wind. Still, it was worth this day lived in Nature observing the strength of the Ocean.
The search for the 30-meter wave continues in the future, and the next big swell is already on November 10th, subscribe to email alerts.
See a video about November 5th in Nazaré:

See a video of the swell on November 3rd also very strong and more stormy:

See below more photos from November 5th in Nazaré (click to enlarge). Some photos are by Gianni Bassi.