Guinness record biggest wave surfed!
Published: 6/1/2022 | Modified: 6/1/2022
Biggest wave ever (86 feet) by Sebastian Steudtner (until May 2022)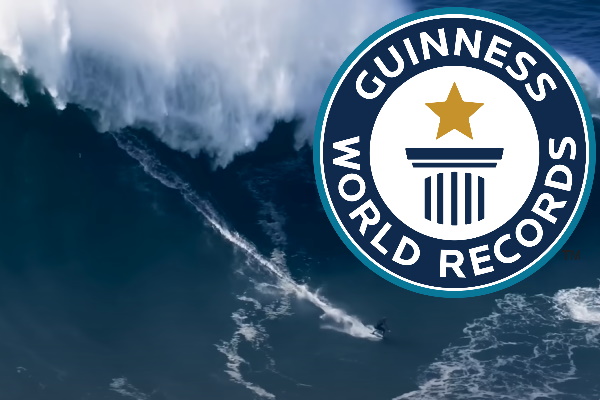 New Guinness record was recently announced for the biggest wave ever surfed, with 26,21 meters (86 feet) tall, registered na Nazaré in 2020.
The record holder is the German Sebastian Steudtner, who has a regular presence in Nazaré, and on October 29, 2020 he achieved the feat of surfing the biggest wave ever, with a record until 2022.
The previous record of Rodrigo koxa (24.38m in 2017) was thus beaten, as well as the previous ones of Maya Gabeira and Garret Macnamara. See here for more information about the records.
See the photo of the giant wave awarded with the Guinness Record (29/10/2020) [photo by Vitor Estrelinha/Praia do Norte]: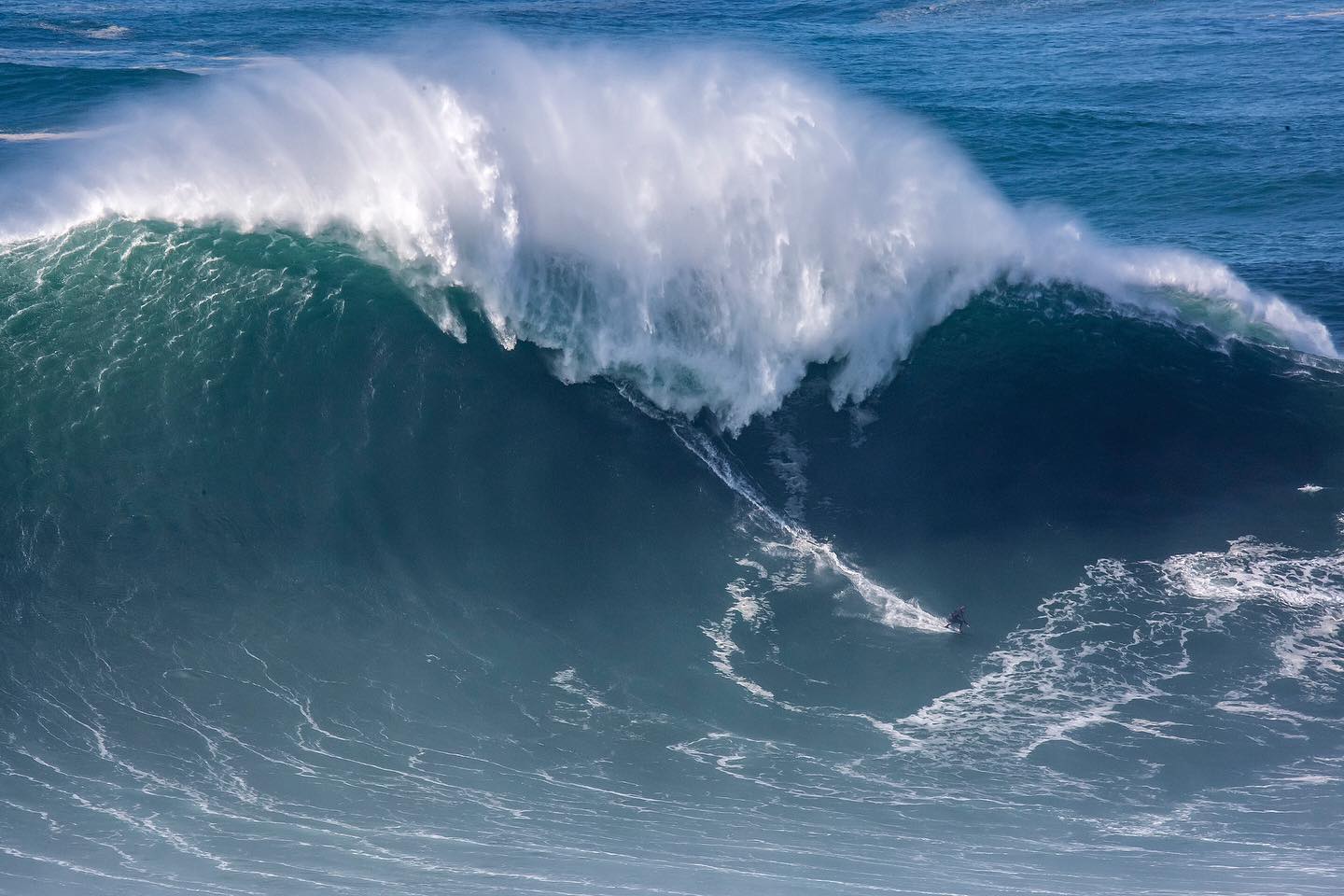 The approval of the official measure took more than a year, probably due to the difficulty in measuring, a controversial situation addressed in this video. In the future, measurements will be more accurate and faster, using new technologies, as discussed in this article.
Watch the official Guinness World Records video:

Sebastian Steudtner shared the announcement on social media:

An award ceremony was held at Farol da Nazaré, you can see more information on the official website of the Guinness Record.
Nazaré confirms with each passing year that it is the place with the biggest waves in the world, and one day we hope that such a 30 meter wave will be surfed! This time there were only 3.79 meters left...