Nazaré waves on HBO channel
Published: 7/21/2021 | Modified: 7/21/2021
New Documentary "100 Foot Wave" (2021)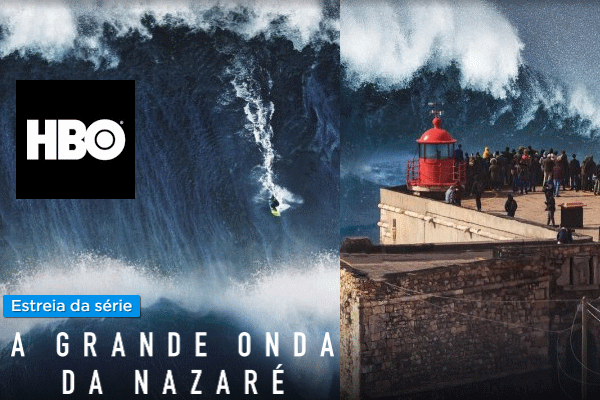 Premiered this week the documentary trailer that promises to make known the giant waves of Nazaré to those who have not yet surrendered to its grandeur.
Directed by Chris Smith and broadcast on HBO, "The Great Wave of Nazareth" stars Garrett McNamara, which is not surprising, were he not also the great promoter who took Nazaré World beyond over the last ten years, either by having tried to surf the highest wave in the world here, or having fallen in love with this small fishing village, not well known at the time, but which is today a popular destination for surf lovers from all over the world and is the delight of those who appreciate nature and unique features of this place.
Watch the trailer for the new HBO documentary:

The truth is that the village of Nazaré was never the same again and Praia do Norte is today the perfect "spot" for surfing competitions in the "giant waves" modality. The six episodes of this unmissable series will certainly bring many revelations not only about the famous surfer, but also about the changes that accompanied the town and the people there.