Second big swell of the 2022/23 season
Published: 11/27/2022 | Modified: 11/27/2022
Two days of giant waves did not disappoint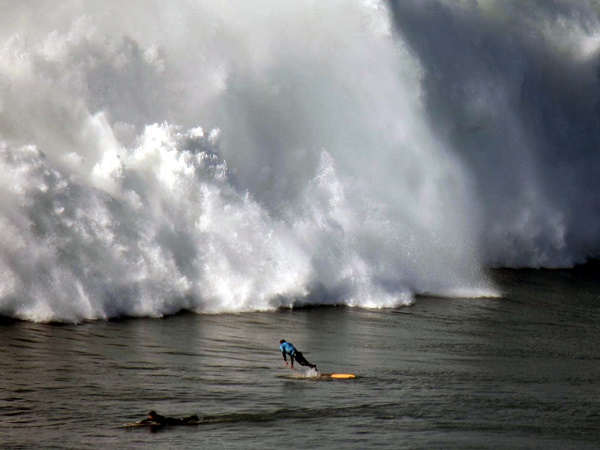 On the 24th and 25th of November (Friday and Saturday), another giant swell arrived in Nazaré, the forecasts pointed to it, and there was no disappointment.
The predictions did not fail, and the alert was given a few days in advance here on the website and on our Facebook page:
We've also greatly improved the details of the wave alerts on the home page, to keep track of them in the future, for example: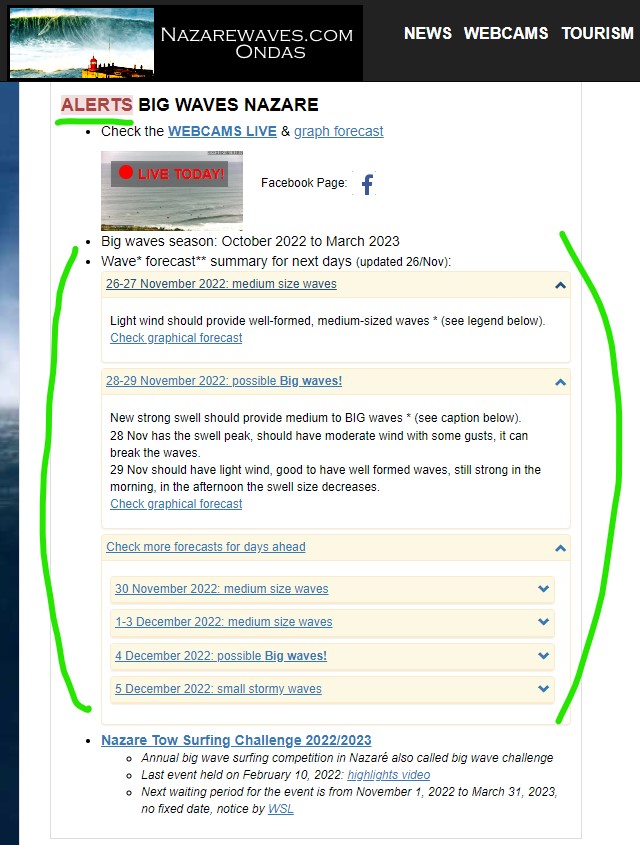 The 24th was the peak of the swell with stronger waves but also with more wind, which spoiled some waves. On the 25th, there was still strong swell but with better formed waves due to less wind.
Check out the drone footage on the 24th of November, with a good surf session, by Ocean Roadies:
Watch a sample of the November 25th surf session, video by Jo Alex:
Many surfers were in the water, including Justine Dupont, Joana Andrade, Tony Laureano, Lucas Chumbo, Ian Consenza.
Check out some spectacular photos from this day, by Vitor Estrelinha | North Beach (click to enlarge):