Best big wave day ever at Nazare!?
Published: 10/31/2020 | Modified: 11/29/2020
Hurricane size Nazaré!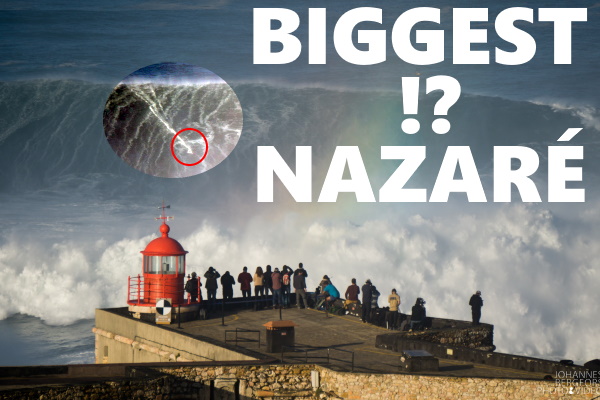 As announced in a timely manner here, Hurricane Epsilon promised to generate a giant swell in Nazaré for the 28th and 29th of October, coinciding with good wind conditions, and this forecast came about in the best way, with two days of dreams that they were truly crazy for big wave lovers. The day 29/10/2020 was perhaps the best day ever in Nazaré with regard to the big waves, since those mountains of water began to be surfed, according to the opinion of many people. Could it be that some surfer broke the record for a wave sized greater than 100 foot (30 meters)? Let's wait for the official measurements... According to other people, there is a type of wave that breaks right in front of the lighthouse, called the "big mamma" that can still be bigger, the mystery remains ...
Nazarewaves.com WEBCAMS have always been following the big swell, presenting impressive images with high quality (full HD) like this: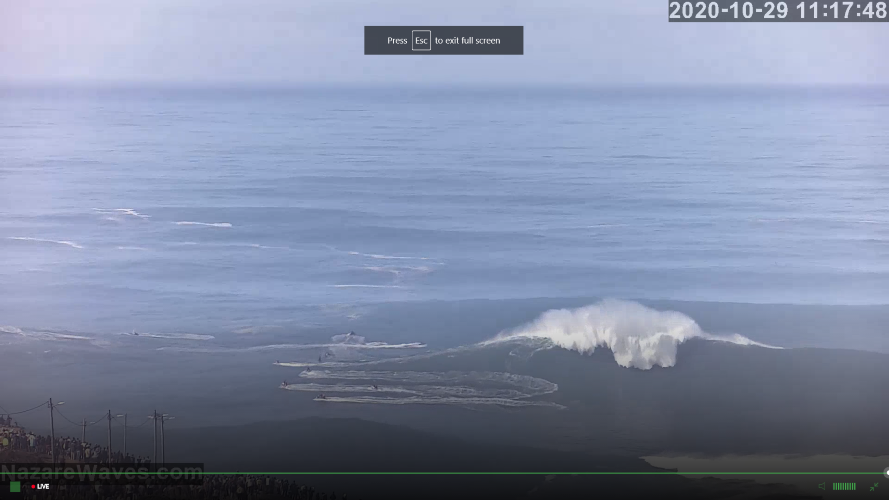 You can continue to follow the view in real time at any time, especially in this pandemic time when it is not convenient to gather many people there.
It is worth mentioning the impressive video presented by the Portuguese surfer Nic Von Rupp on his youtube channel, with the coverage of the 29th of October, showing the great waves of that day, which the surfer described as a unique experience in his life, an incredible day with giant swell and light offshore winds:
WSL also presented a video summary of this day, highlighting surfers like Lucas Chianca, Sebastian Steudner, Kai Lenny, Justine Dupont, and even the world surf champion Italo Ferreira joined the party, on this historic day:

It is also worth showing the video of Jo Alex with a raw footage of that day, also showing the surrounding environment and describing the waves as tremendous and monstrous:

The following photo is a good representation of this historic day of big waves in Nazaré: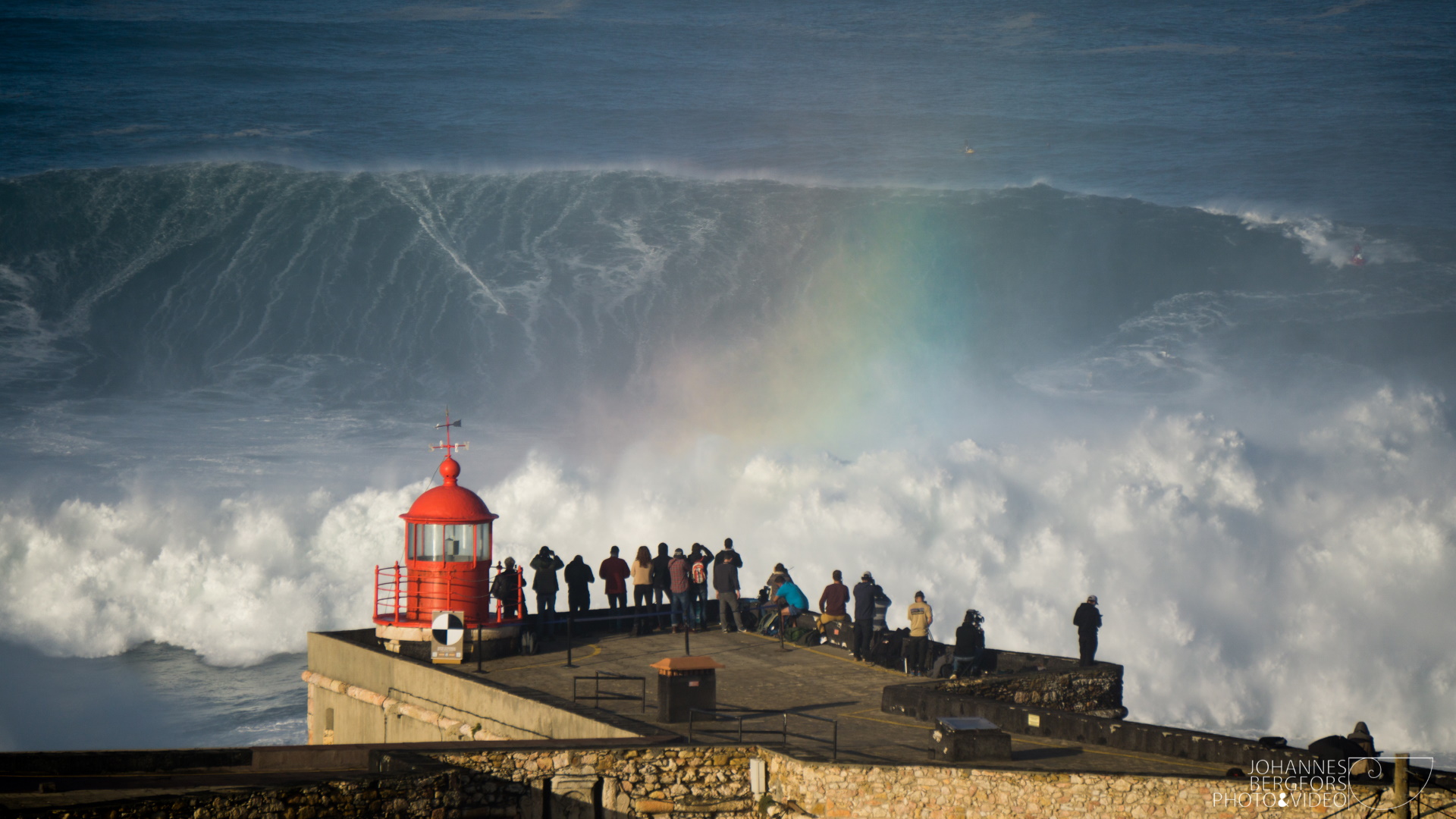 For those who have not yet managed to go live to see this beauty of nature, more waves will come, watch our website for alerts, however it is not advisable to go to the place during this time of restrictions due to the pandemic.
for example on 29/10 the police barred access to the lighthouse area at the end of the morning, as there was already a large crowd, leading people back and to the beach. You can always watch the waves live on the nazarewaves website webcams.
[UPDATE 29/Nov/2020]
Meanwhile Kai Lenny shared a spectacular video from this day, showing and explaining his fall in a giant wave and the succession of huge waves that he took in his head, always shooting with his GO PRO cam, he kept his cool but this is not for anybody one...

Click below to see and enlarge some more photos from these 2 days, with photos from our webcam and also photos from Johannes Bergfors (johannesbergfors.com).
Until the next big swell (still this winter;)