Big Waves and High Emotions at North Beach!
Published: 2/25/2018 | Modified: 2/26/2018
Surf session at Nazare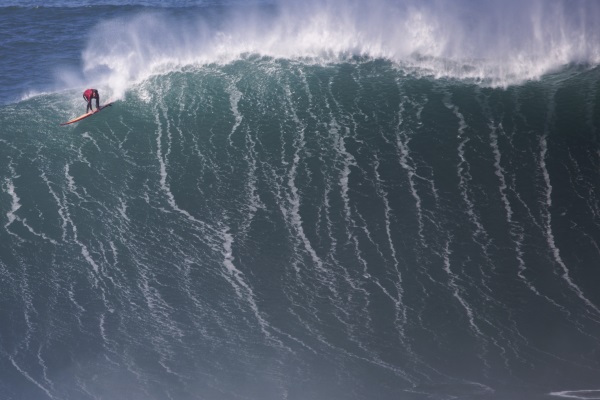 This Sunday brought emotions at Nazare. After yesterday's tubes, in the Perfect Chapter competition, the North Beach gave the surfers bigger and challenging waves!
Entered the water Alemão de Maresias, David Langer, Cedric Giscos, Justine Dupont, Fred David, Maya Gabeira, Lucas Chumbo, Carlos Burle, Nuno Santos, João Guedes, Ross Clark Jones, Bruninho Santos and Pedro Scooby.
Check out the following video, about one of the unsettling moments of the day, where Ross Clark Jones fights with the North Beach stream: (Video Produced by Young Shoot)
Keep following the forecast and the local webcam of North Beach. Check today's photos by André Botelho. Good waves!