Nazare Challenge confirmed for February 10!
Published: 2/7/2018 | Modified: 2/11/2018
Portuguese round for the Big Wave Tour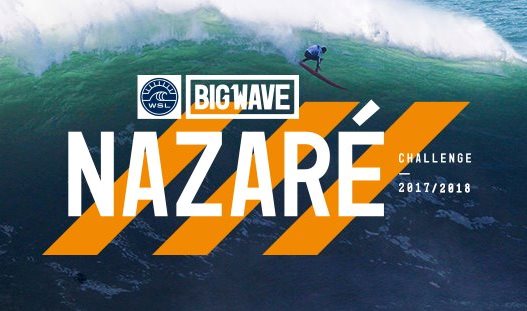 Next Saturday, February 10, 2018, at 8am local time, the Nazaré Challenge is expected at North Beach. It's the portuguese event for the 2017/2018 Big Wave Tour. The official call was made today on the Big Wave Tour site. It can end as soon as 1pm, don't be late.
The 1st check up of conditions will be at 8 in the morning. The beginning depends on the local conditions. It will be 7 rounds to the end. THE EVENT CAN BE COMPLETED IN THE MORNING OR CONTINUE FOR THE AFTERNOON. Check the cameras on nazarewaves.com.
This championship has four events: Mavericks Challenge, in California, Puerto Escondido Challenge, in Mexico, Pe'ahi Challenge, in Hawaii and Nazaré Challenge, in Portugal. So far two events were held: Puerto Escondido Challenge and Pe'ahi Challenge.
The waiting period for this event began on October 17 and ends on February 28. The wait has been long and since the giant swell on January 17 and 18, the several swell that have reached Nazare didn't become big waves. However, due to a storm, a new swell seems to be on its way to Nazare and this time, promises to be consistent. The wind may be offshore, an essential condition for the big waves build-up.
To be held, it will be the second time that Nazare receives this great event. Last year, Jamie Mitchell was the big winner. The best surfers in the world are already preparing to face the great mountains of water at North Beach and "steal" the throne to Jamie.
At the moment Kai Lenny leads the world ranking, with 19 042 points, following Billy Kemper with 18 807 points. The two Portuguese in the tour, Alex Botelho and João de Macedo, are in ninth and twenty-first place. Hugo Vau, Nic von Rupp and António Silva will join the event to defend the national colors. Good luck!
Recall last year event and some amazing photos (below). Look out for the upcoming forecast and webcam for North Beach, Nazaré. (photos by André Botelho)