Surf training session and waiting for the first big swell at 24 October
Published: 10/21/2016 | Modified: 10/21/2016
First big swell of this season maybe on 24 October 2016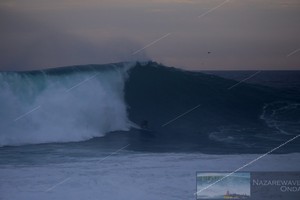 Today, October 21, the waves were very defined in the North Beach.
Some surfers were there: Rafael Tapia, Marcelo Luna, Tom Butler, Kalani Lattanzi and, Andrew Cotton and Alemão de Maresias. Check the photos of this session bellow.
The Nazaré sea prepares to the first swell of this season in the next monday, October 24!
We afraid that the wind can break the waves but that swell with period 15 can be very good, check the forecast here (at the end of this page).
See the training session photos bellow (press to zoom):