Big Wave Season 2016/2017 is coming
Published: 10/2/2016 | Modified: 10/3/2016
Nazaré prepares to receive several competions
The 2016/2017 big waves season is coming and Nazaré prepares for big emotions!
Surf and Bodyboard will be some of the modalities present.
The entrance to the belvedere of the lighthouse has a new face, with the poster of this competition.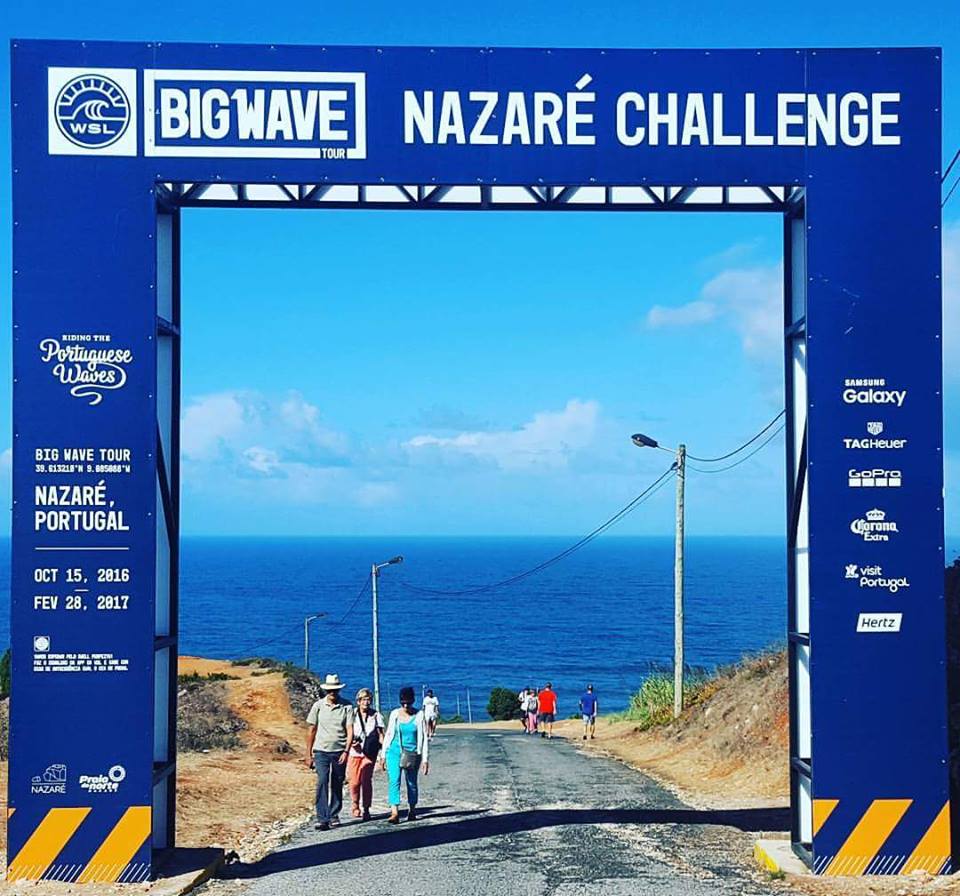 This winter season, for the first time, Nazaré will be part of the Big Wave Tour, from the WSL (World Surf League), the world's largest competition of big waves. The best surfers in the world will be in North Beach to challenge the most feared waves. The event runs from October 15 to February 28, 2017. Bill Sharp, general manager of Big Wave Tour, made some statements about the competition.
Bill Sharp - Nazaré Challenge 2016 na Praia do Norte no Vimeo.


Other important competitions will take place in Nazaré, such as the World Bodyboard Championship (between 3 and 11 October) and the Perfect Chapter (October 5 to November 15).
Many athletes are already in Nazaré, preparing for this great time. The holder of the world record for the largest wave surfed, Garrett McNamara, is already here, and will support the Big Wave Tour.
Everything is prepared and we look forward for the "awakening of the Nazaré Canyon" and the arrival of the first big swell 2016/2017.
Stay tuned to nazarewaves site and our Facebook page. https://www.facebook.com/nazarewavescom
Check some pictures below, some recent: