Highlights of the Winter Season - 2015/2016
Published: 6/29/2016 | Modified: 7/1/2016
Remember the surfers, the falls and the premieres in North Beach
With the arrival of Spring and Summer, Nazaré has been serene, but the last winter season 2015/2016 brought us great emotions! There were many predictions, expectations, but the big waves arrived and the wait paid off. Surfing, Bodyboarding, Skimboarding and Windsurf were the modalities that made history in North Beach, bringing more public and journalists to Nazaré.
Surfers of many nationalities came to North Beach, in particular, the Red Chargers surfers. This major event, which brings together surfers, in the search for the greater wave, was held this year in Nazaré.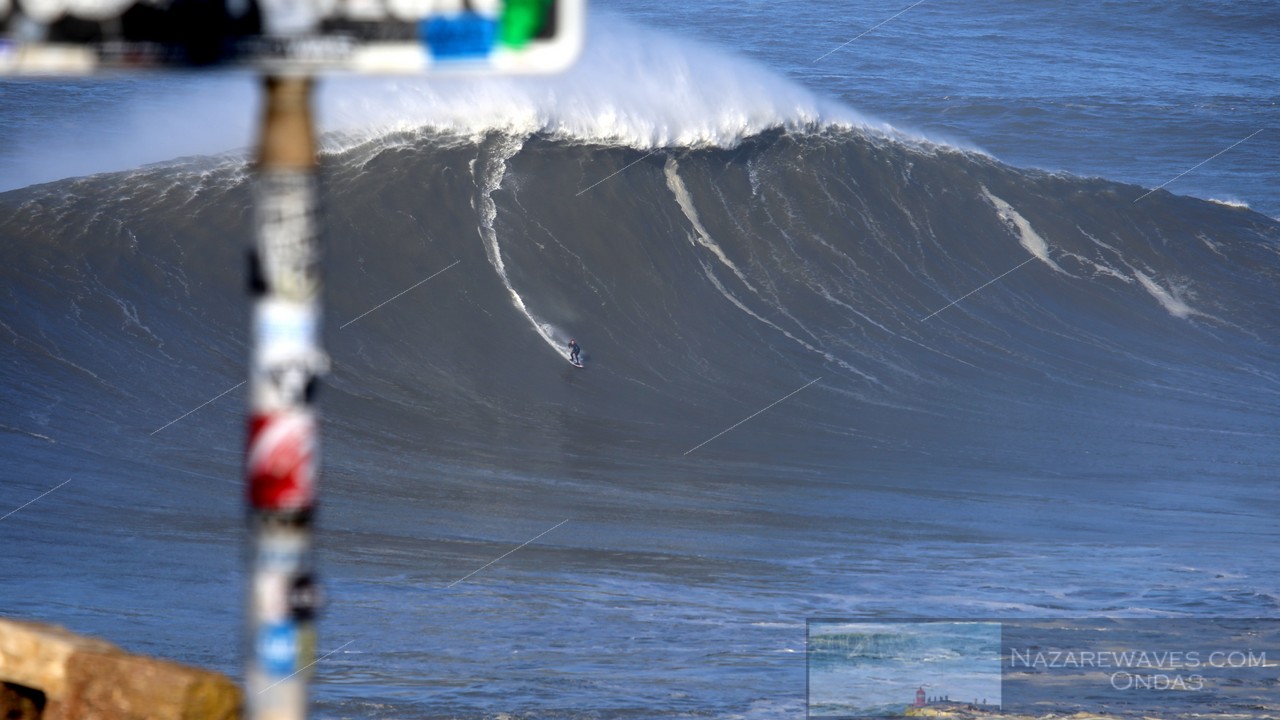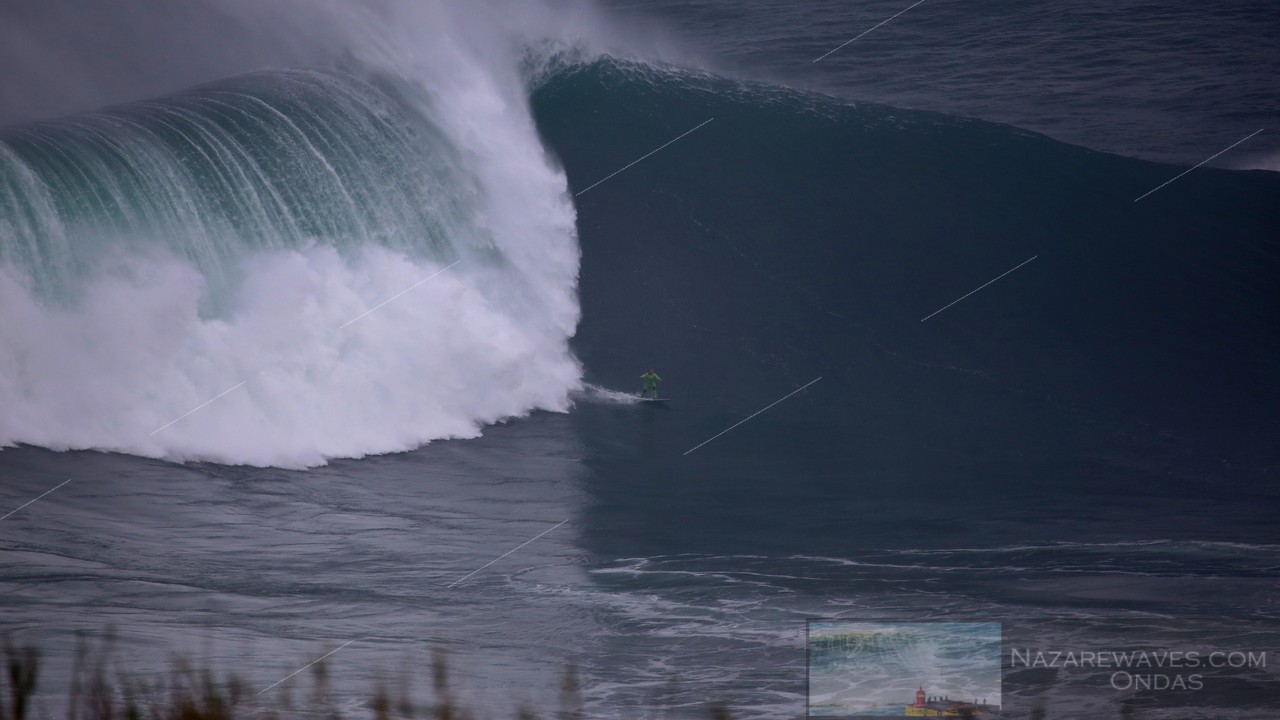 The first big swell in the end of 2015 came on October 27, and several surfers braved the waves: Carlos Burle, German of Maresias, Eric Rebiere, Sebastian Steudtner, Peter Scooby, David Langer and Maya Gabeira. In October, the famous surfer Maya Gabera finally returned to North Beach, a year after the incident that keeped her away from the waves, for a while. We have monitored her workouts.
November was a magnificent month, with several days of good swell, that brought us big waves (around 15 meters). We followed the training of the well-known, Portuguese big wave surfer, Hugo Vau. We also had the presence of the bodyboarders André Bernardo and André Santos, and the famous American Brad Domke, who made his debut in Nazaré with a skimboard surfboard!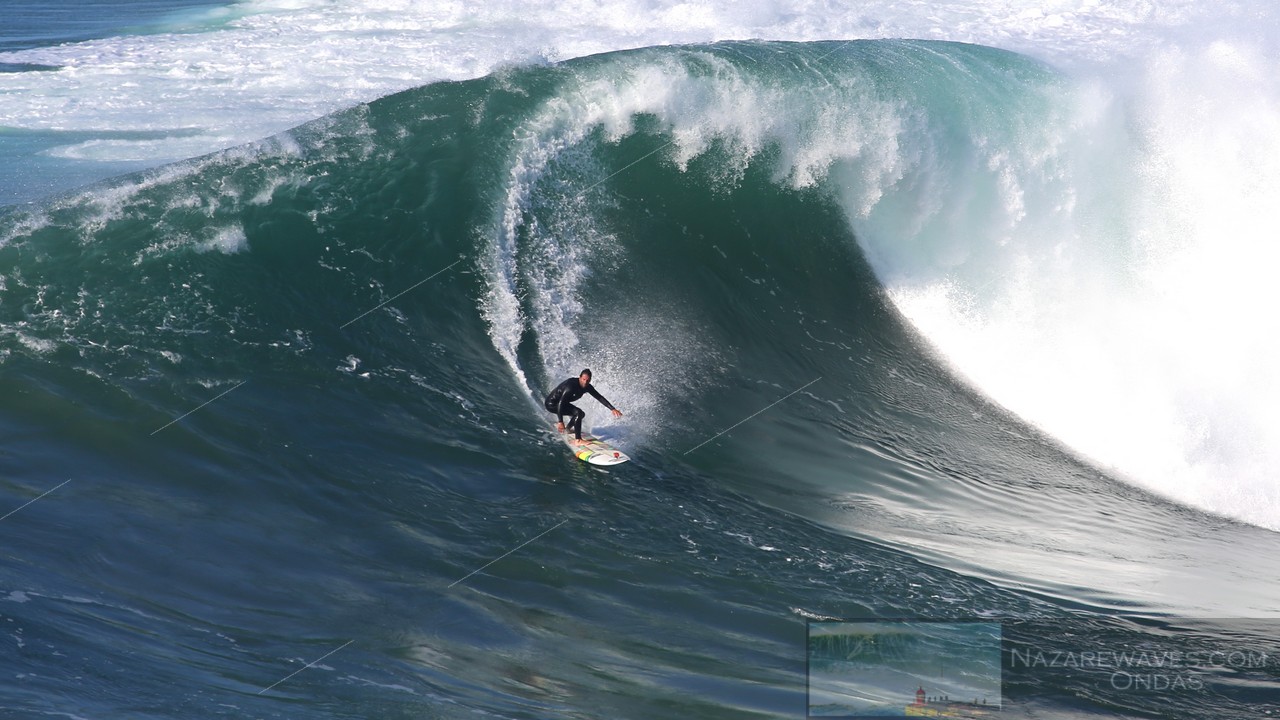 In December, Nuno Santos surfed the big waves, playing the violin, and Will Skudin surfed, probably the biggest wave, ever caught in paddle.
The year 2016 started with a rough sea, without surfing conditions. However, the February 19, provided a fantastic day of surfing, with the arrival of a large swell. The Portuguese Sergio Cosme, the Australians Jarryd Foster and Mick Corbett, the Americans David Langer and Toby Cunningham, the Italian Alessandro Marciano and the Chilean Rafael Tapia, were the surfers who have mastered the large waves, some overcoming the 15 meters high.
We also had, during the month of February, Windsurfing debut in North Beach, with the famous Jason Polakow (world champion in 1997 and 1998). In March, Nazaré was nominated for the prize Big Wave Awards 2016, with three waves, but, unfortunately, did not win.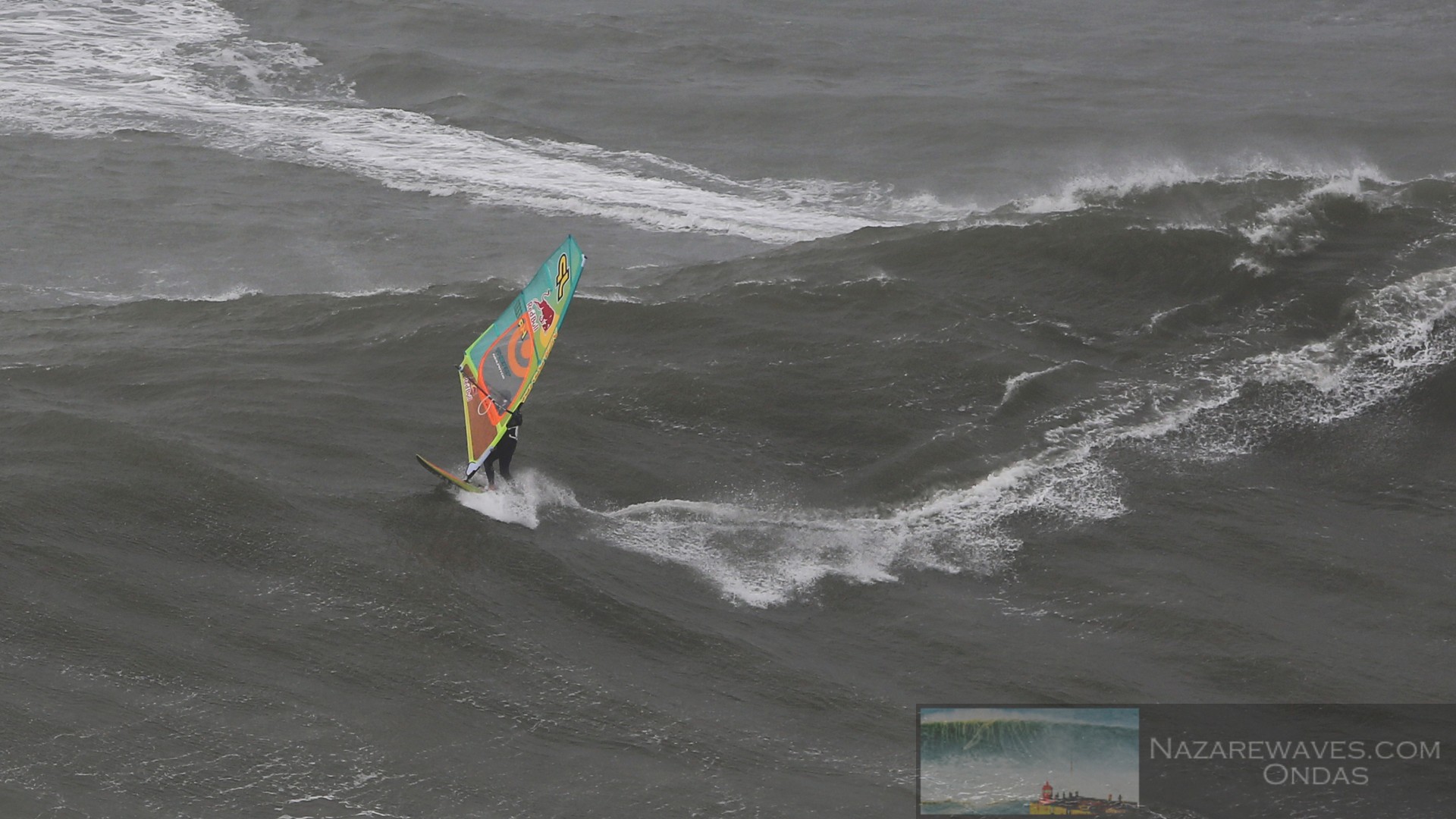 Several surfers came to the North Beach, facing the famous giant waves. We must applaud their courage, patience and dedication, because it is not an easy career. In evidence of this fact, we must remember that Garrett McNamara has dropped, in a wave in California, and couldn't return to the big waves in Nazaré.
We must also congratulate the fantastic photographers, André Botelho and Jorge Figueira. Without their hard work, patience and determination, Nazaré would not reach the four corners of the world!
In the next winter season, Nazaré will be part of the Big Wave Tour WSL, for the first time! And once again, the best surfers in the world will be on Portuguese lands.
Remember the best moments (The pictures are below)
Photos by: André Botelho and Jorge Figueira