Giant waves arrived, big surf session Nazaré - 19 February
Published: 2/19/2016 | Modified: 3/29/2016
Nazaré Canyon woke up and shoot 50ft waves
Surf session with the following surfers: the portuguese Sérgio Cosme, the australians Jarryd Foster and Mick Corbett, the americans David Langer and Toby Cunningham, the italian Alessandro Marciano and the chileno Rafael Tapia.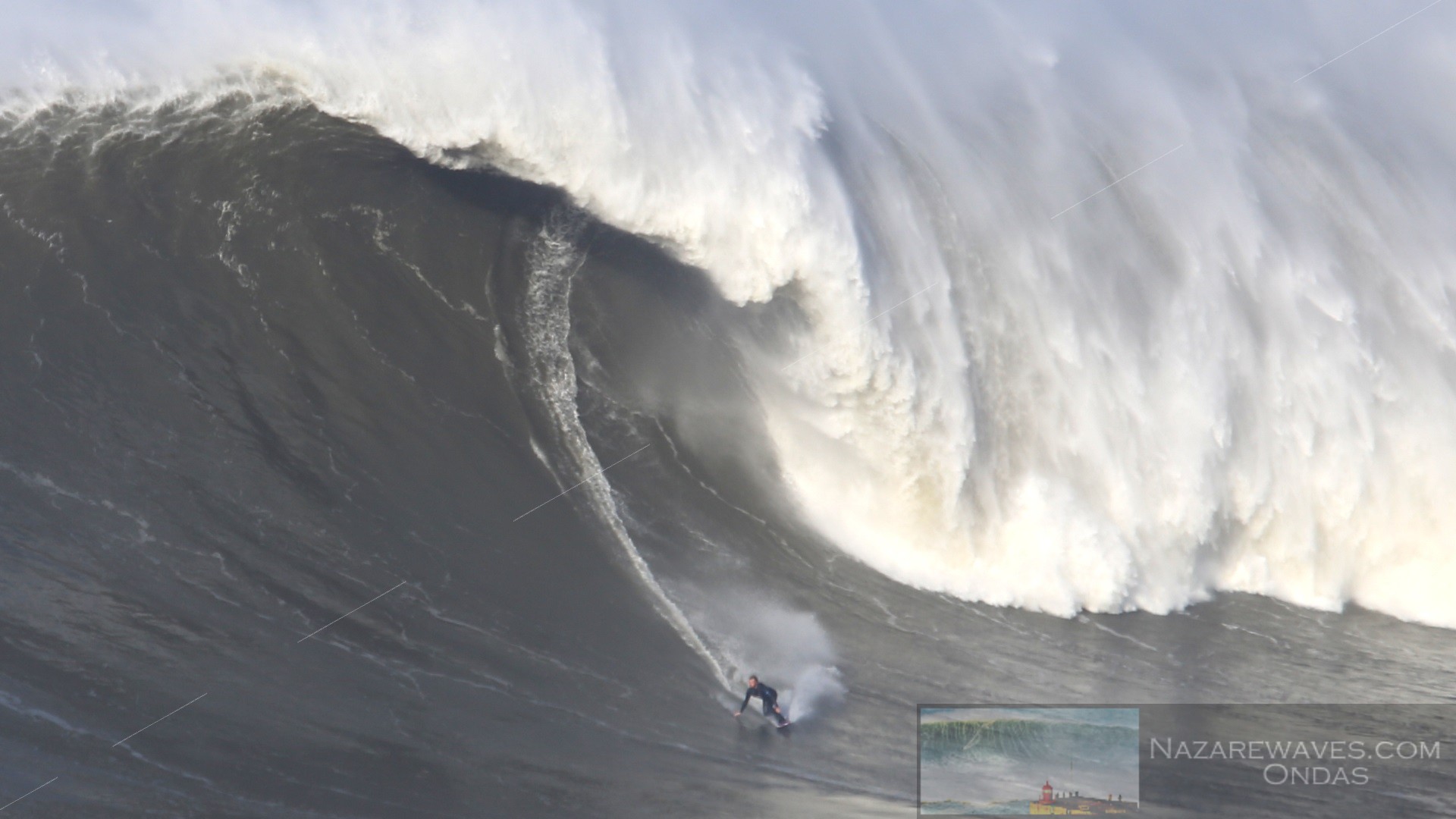 This friday, February 19, brought us a fantastic surf day! Around 8am surfers headed to North Beach ... expectations were high and they came true! The canyon woke up again and offered excellent sets of giant waves, allowing the surfers to perform a great session!
The weather and the sea conditions were good. It was a nice sunny day, the wind slowed down, the choppy sea of the storm disappeared, forming perfect waves. The swell did not disappoint. It was predicted 3.7meters (about 12 ft), that due to the effects of Nazaré Canyon was expanded about 4 times, creating waves over 15 meters (about 50 ft).
These perfect waves, very expected, are always much more hard to manage! Surfers revealed that it was difficult because when they descend encountered many bumps and the waves didn't always broke in the same place. These additional difficulties tested the capabilities of surfers, which proved to be very well prepared to handle these monstrous waves! Congratulations to all for today!
Check the great pictures of today and leave your comments on our NazareWaves facebook page.
(The photos of this day are below - click to enlarge)