Giant waves alert - 19 to 21 December at Nazaré!
Published: 12/15/2015 | Modified: 12/21/2015
Big waves are expected next weekend at Nazaré, Portugal!
The forecast is the best of this 2015 season, and if the conditions remain, Sunday 20 December will be the best day with the biggest waves.
Saturday will bring a strong swell as shown in the Windguru image, but the wind will be strong too, spoiling the waves. Sunday the swell remains strong with period of 16 seconds and the wind will be weaker, which should help the formation of good waves.
On Monday the wind will be offshore but the swell will be decreasing, still should be a good day for giant waves.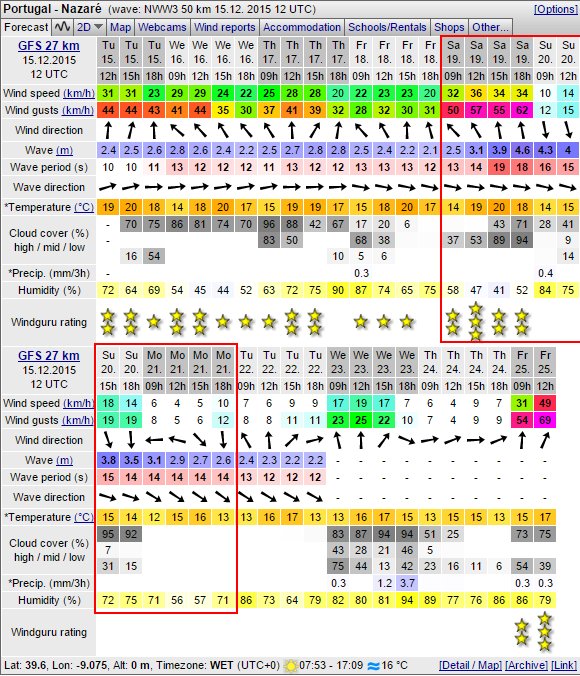 At Instituto Hidográfico website is possible to check the big swell that is coming to Portugal in the next sunday.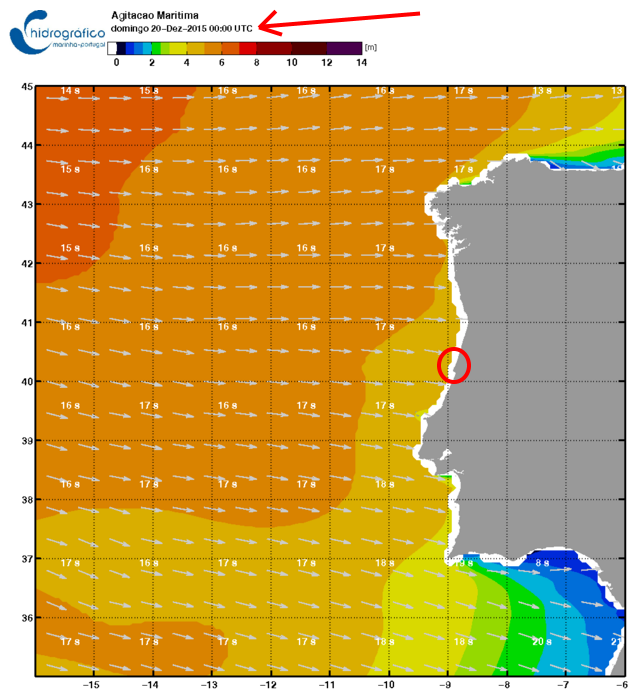 We will wait for the giant waves, and the RedChargers surfers will be ready to catch the wave of the year!
Check here the report of the next weekend.