Winter is Coming
Published: 10/2/2023 | Modified: 11/8/2023
And the big swells too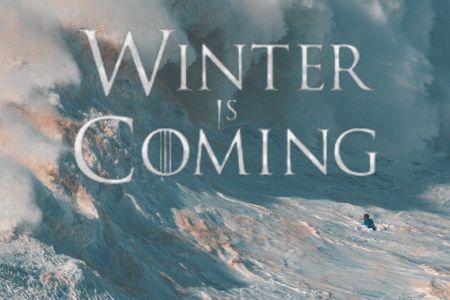 We can already feel the breeze of the new season of giant waves in Nazaré, so let's say goodbye to the beach sand that warms our feet and prepare for the the start of another season of strong emotions and high expectations for big wave enthusiasts!
Last winter, the first big swell arrived in the first days of October. This year, we don't have a forecast for a big swell yet, but both us and the surfers are already keeping an eye on the sea forecasts and eagerly awaiting the moment to head to the lighthouse and witness the magic. If you don't want to miss out but aren't familiar with the region or even our country, you can access information here to plan your trip efficiently.
Spoiler alert - it's very likely that you'll want to extend your stay, especially after taking a stroll through the neighboring cities and trying the regional cuisine. If you have the opportunity, we suggest that you check in advance the various accommodation options and all the information about big wave tourism in Nazaré.
We will soon have an email notification feature to alert you to good forecasts of giant waves. Stay tuned!