Competition "Gigantes de Nazaré" [Updated]
Published: 1/10/2020 | Modified: 1/15/2020
Tow-in Surf Event Begins Today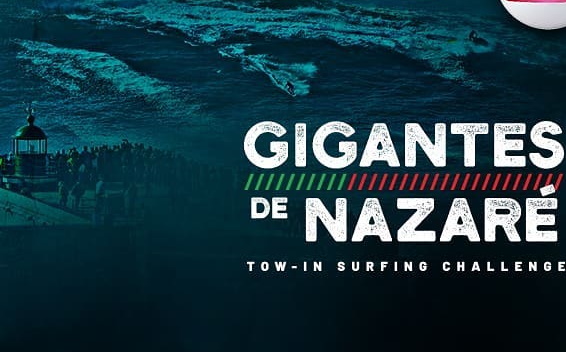 From 10 to 15 January 2020 takes place the the TOW-IN Surfing competition with the title "GIANTES OF NAZARÉ", with the aim of being caught the biggest wave.
This event is different from the WSL Nazare Challenge (official) event, which is waiting until the end of the Nazaré big wave season.
From January 10th to January 15th, there is a good wave forecast, already confirmed this morning with big waves, as you can see in the WEBCAMS menu.
This event comes from Brazil and has Brazilian surfers such as Rodrigo Koxa, Pedro Scooby, Lucas Chianca, Everaldo Pato, among others. It also has Portuguese surfers, among them Nic von Rupp, João de Macedo, António Silva and Tony Laureano.
See here the poster of the event "GIANTS OF NAZARÉ":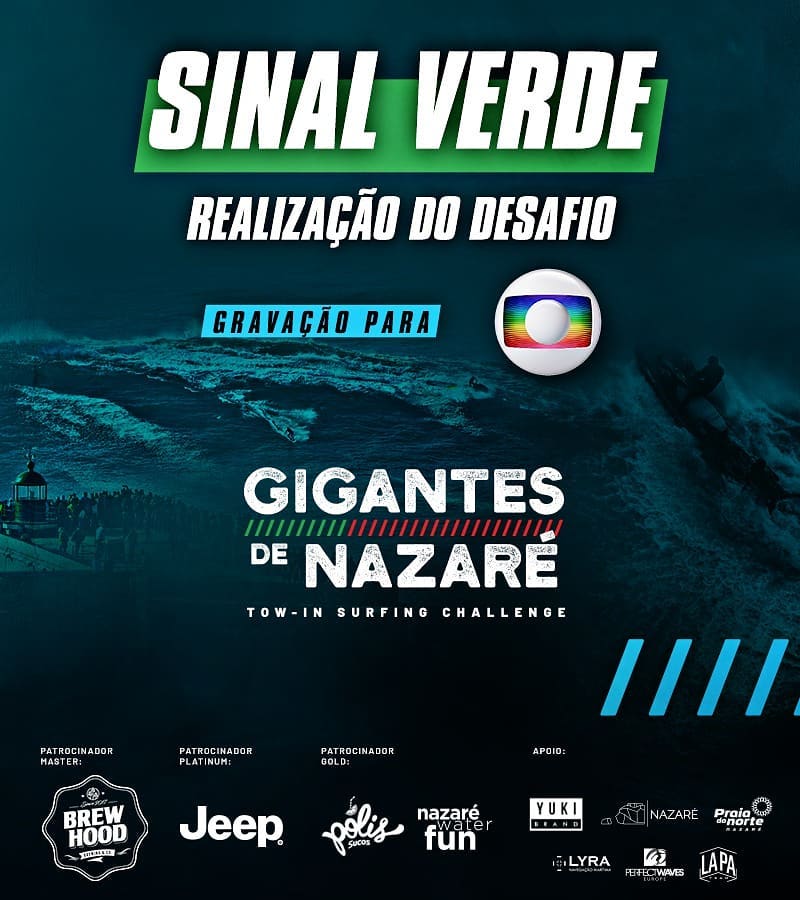 UPDATE (15 January 2020):
Watch videos from the session of the 14th January 2020 session of the "Gigantes de Nazare", awesome waves and surf, videos by Jo Alex.
Italo Ferreira, the WSL World Surfing Champion was present and surfed big waves! He was afraid but eventually came in, in the end looked a bit scared :)