Big Wave Awards 2019 Winners
Published: 5/1/2019 | Modified: 5/5/2019
Justine Dupont wins biggest wave in Nazare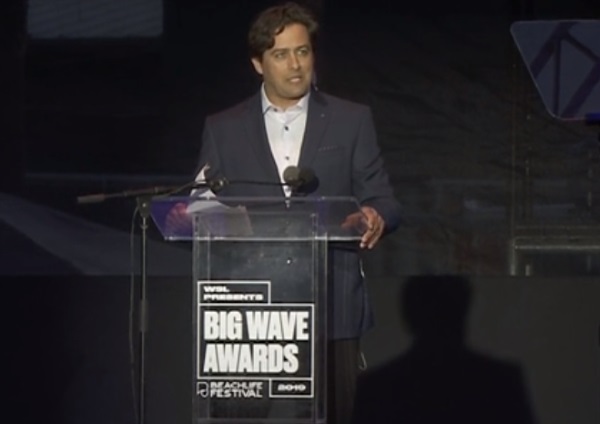 Last night Los Angeles hosted the 19th edition of the Big Wave Awards.
Surfers, photographers and videographers were awarded in 8 categories. The most anticipated prize of the night, the biggest wave, went to Kai Lenny, at Jaws, Hawaii and Justine Dupont, at Nazare, Portugal . Congratulations!
The big winner of the night was Jaws, on Maui Island, Hawaii, with 4 of the 6 possible awards, congratulations! North Beach won the biggest wave category surfed by Justine Dupont. Congratulations!
AND THE WINNERS ARE:
1. Men's XXL Biggest Wave
Kai Lenny em Pe'ahi, Maui- Hawaii

2. Women's XXL Biggest Wave
Justine Dupont at Nazaré- Portugal
3. Ride of the Year
Grant Baker at Pe'ahi, Maui, Hawaii
4. Men's Paddle
Grant Baker Pe'ahi, Maui, Hawaii

5. Women's Paddle
Andre Moller Pe'ahi, Maui, Hawaii

6. Wipeout of the year
Makua Rothman at Cloudbreak, Viti Levu- Fiji

7. Hydro Flask Women's Best Overall
Justine Dupont

8. Men's Best Overall Performance
Kai Lenny
Congratulations to all the winners and nominees! Check out the official WSL Big Wave Awards website for more details, photos and videos and keep up with the news as the Big Wave 2020 race has begun!
Justine Dupont video from WSL Facebook page:
You can see here the all event video from WSL Facebook page: