Perfect Chapter Event will be next Saturday
Published: 2/22/2018 | Modified: 2/27/2018
Next Saturday North Beach receives tube challenge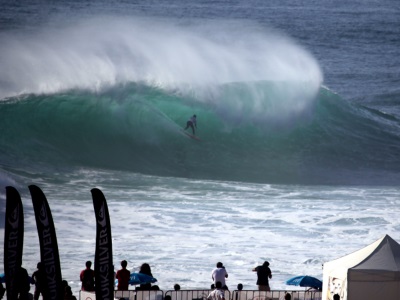 Next Saturday, February 24, North Beach will host another Perfect Chapter Competition, a challenge that aims to bring together great national and international tube riders.

The national athletes in competition will be António Silva, Alex Botelho, Miguel Blanco, João Guedes, Tiago Pires, Nic von Rupp, Pedro Boonman and Bruno Grilo. The international athletes will be Alex Gray, Kiron Jabour, Cory Lopez, Pedro Viana "Scooby", Bruno Santos, Nathan Florence, Anthony Walsh and Aritz Aranburu.

Great conditions are expected in a week that has offered offshore winds and good waves to the Portuguese coast. The show will be broadcast on Fuel Tv, ESPN Brasil and on the official competition website (capituloperfeito.com/live).

Saturday we will summarize the day with the best photos and videos. Until then, remember the best moments and photos from last year. Good waves!!