Nazare waves in photographic exhibition by André Botelho
Published: 1/25/2018 | Modified: 1/25/2018
Photographer André Botelho in interview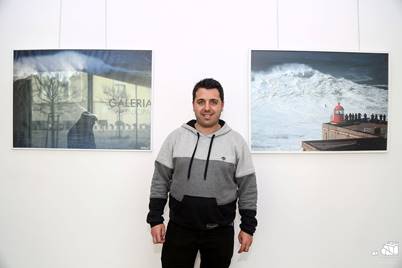 André Botelho lives in Nazare and one of his major passions is photography. He has been following the big surfers, who come to conquer the great waves of Nazare, and has the privilege to show the world where the biggest waves on the planet are … North Beach, Portugal! His photos have been appreciated on nazarewaves.com.
On January 13, a photographic exhibition by André Botelho was opened, in the Municipal Library of Nazare, that can be seen until February 24. The exhibition portrays his work, over the last few years, on the big waves of Nazare. André reported to nazarewaves how this experience has been.
When did this passion for photography began?
This passion has always been there but the click was with the giant waves and the arrival of Garrett McNamara.
You photograph the big waves at North Beach. How has this experience been?
The experience has been spectacular. It's unique images in the world, something I cannot express very well, but we can feel it! It's very exciting since the danger is always imminent.
In the last years Nazare has finally been recognized, worldwide, as a big wave spot. The photographer's work is essential for this disclosure. How has it been to be part of this recognition?
It has been amazing! It's a huge pride belonging to this great community and little by little I have reached my goals. I just have to thank.
Last year the Nazare Wave finaly make it into the Big Wave Tour (World Surf League). What it's like to photograph this incredible event?
It's achieving a dream since it is the major big wave event. Moreover see it in our backyard, it is incredible to watch the athletes go beyond their own limits.
How did the idea for this photography exhibition arise and what does it mean to you?
It was an old goal. I saw the opportunity in this gallery, spoke with those responsible and there it is, filling me with pride. It means achieving a goal and making my work known to many who didn't know it including the tourists. Moreover in the big wave season is the perfect connection.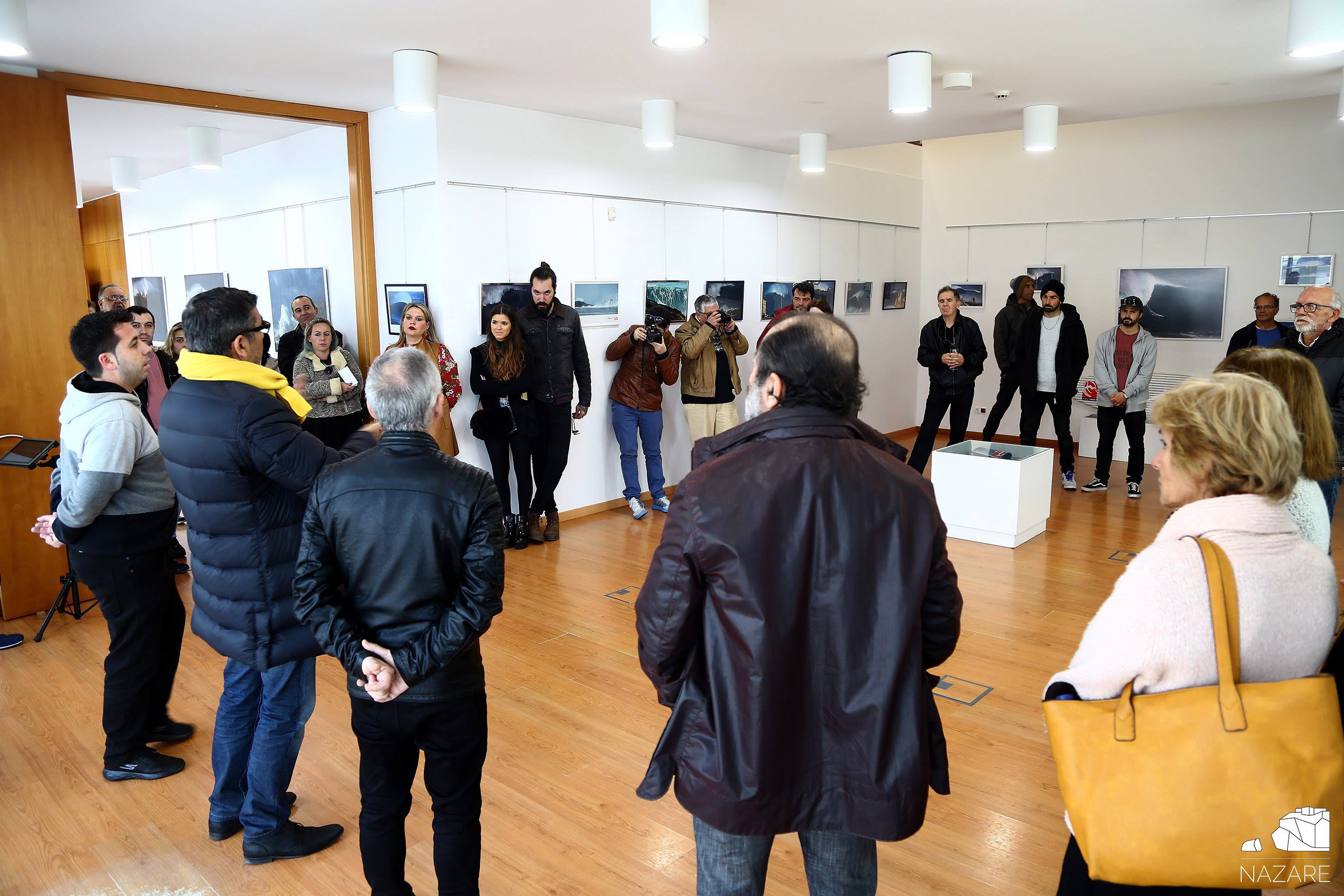 What was the criterion for selecting the photos?
The criteria were the most difficult but as I took the pictures I printed the ones I like the most, so they were already made.

Is there a photo that you choose as a favorite, from some special moment?
I can not choose a photo, it's like if you had three kids and they asked you which one you like the most!
How do you imagine Nazare in 10 years from now, in terms of surf and tourism?
Nazaré has been rising in tourism and surfers so in 10 years it will be the Hawaii of Europe!

Ever wanted to "try out" those giant waves? And get in a jet-sky on a giant day and take photo with angle 0?
It never gave me the wish to go inside. It takes a lot of training and knowledge so I do not have that brand of crazy. I thought I'd go in there but not in a water jet.
How is your dream picture? How do you search for it?
I have a picture planned in my head, that I have not yet had the opportunity to realize, but sooner or later you will see it.

Last year you did not win WSL prize, good luck for this year!!
Thank you!
André Botelho gives thanks to Restaurant "A Celeste", Perfect Waves Brasil, Luís Madeira Graph & Co, António Balau and Manuel António Sequeira. See the photographic opening pictures bellow, by Vitor Estrelinha and Sonya Jardim.
Library opening hours (Monday to Friday: 9:30 am to 1:00 pm - 2:00 p.m. to 6:00 p.m., Saturdays: 3:00 p.m. to 6:00 p.m., closed on Sundays and public holidays) - Rua Grupo Desportivo Os Nazarenos