Nature surprises with unique giant waves
Published: 1/18/2018 | Modified: 1/26/2018
Giant Thursday and big surf at Nazare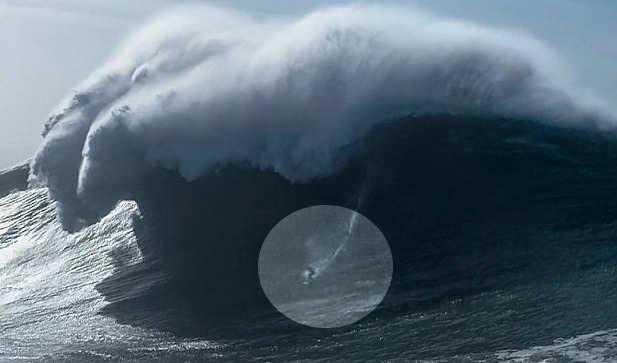 The expectation for Thursday, January 18, 2018, was giant. Meteorologists had already noticed this day, for some time and surfers around the globe came to Nazare. Thursday 18th arrived .... and did not fail! It brought real giant waves with big personalities!! The canyon and the wind manufactured stunning waves, with unique contours, some to exceed 15 meters in height.
The heavy seas that was felt yesterday, brought monstrous waves but did not allow surfing on Wednesday. The swell reached its peak at dawn, but this morning the swell was very high and conditions for surf were favorable. The long-awaited surfing session took place and a lot of the public came to watch.
The surfers João Guedes, Alex Botelho, Hugo Vau, Marcelo Luna, Benjamin Sanchis, Axi Muniain, Maya Gabeira, Eric Rebiere, Ross Clark Jones, Sebastian Steudtner, Andrey Karr, Fabiano Tissot, David Langer and Toby Cunningham faced the great mountains of water.
[Update] Check this amazing photo and video from a lower angle, by Maquina Voadora project, with Axi Muniain: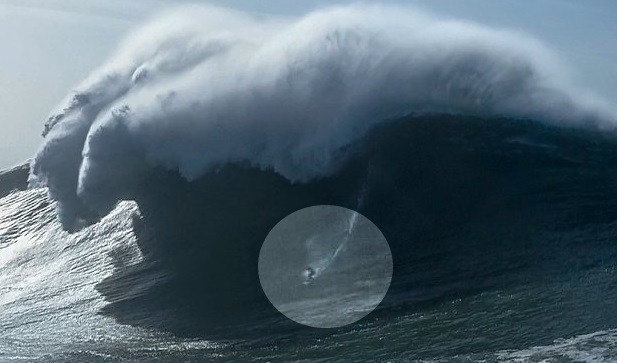 Without a doubt a memorable day and one of the greatest of the 2017/2018 season. Today's waves are strong contenders for the Big Wave Awards, the most envied big wave awards. A great day for surfers and photographers.
Check this video from WSL of one of the biggest bombs:
During the afternoon the swell dropped, but the typical giant waves appeared sporadically. At the end of the day many people were still going to the lighthouse of Nazare to see the last ones of the day.
Keep following the forecast and the local webcam of Praia do Norte. Here are the amazing photos of today by André Botelho. (click to enlarge)
Also remembering that until February 24 is possible to visit, in the Municipal Library of Nazaré, the photographic exhibition, by André Botelho. The exhibition portrays his work on the great waves of North Beach over the past few years, including the waves to the WSL Big Wave Tour. A unique opportunity to see the biggest waves in the world in a different format.